What I learned by riding an electric bicycle to work
I have always been taking an auto to work and on days when I receive my salary, cabs become a go-to as well. Irrespective, I had to start booking my commute at least 30 minutes before peak office hours to reach on time and avoid a surge in prices. Needless to say, it was a tedious task and depending on someone wasn't the most efficient way of reaching my office. Thankfully, I was introduced to an electric bicycle and ever since then, I have never looked back! Here are a few things I have learned by riding an electric bicycle to work: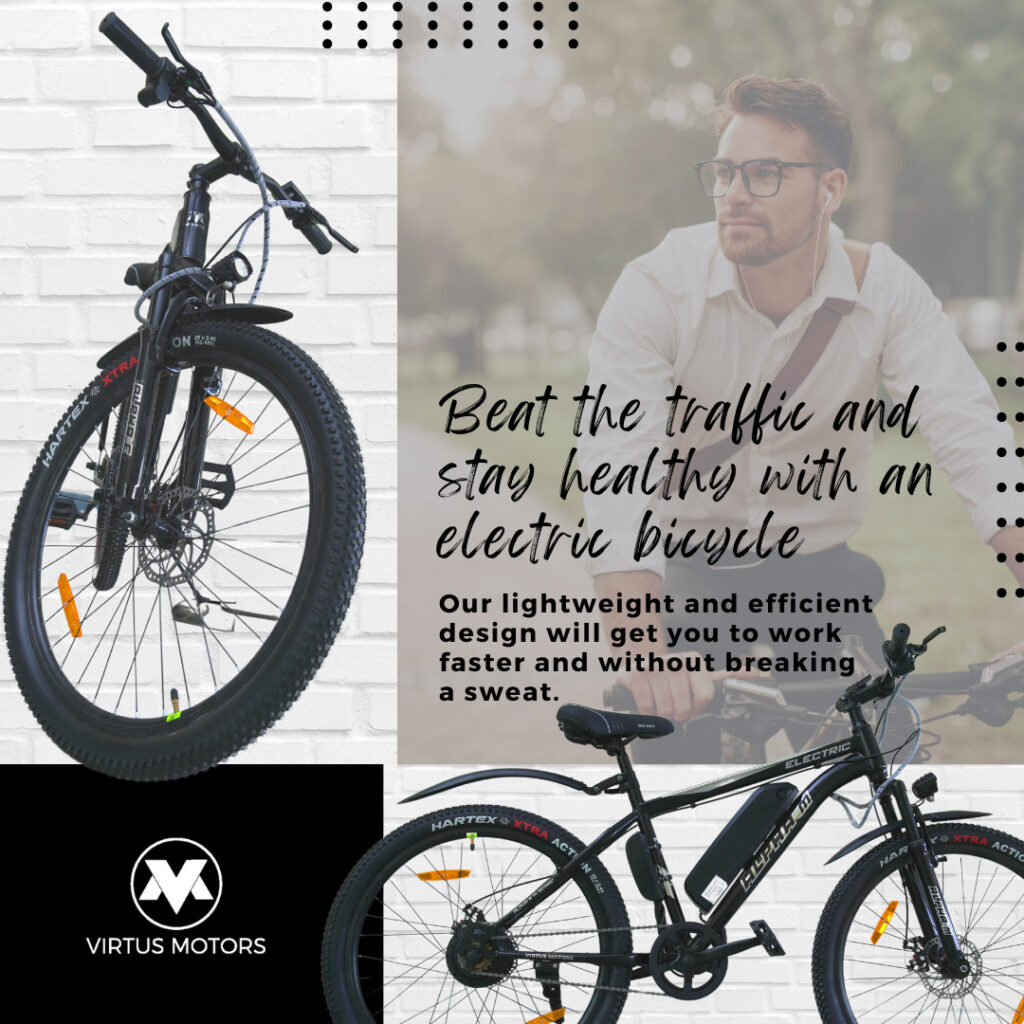 1. It is time-saving
If I had a penny for each minute I saved by riding an e-cycle instead of taking an uber, I'd be filthy rich by now. Taking cabs and autos to work was an extremely time-consuming task considering I had to start booking way in advance and the commute wasn't a short one either. This dependency and uncertainty made me late to work sometimes and my manager wasn't happy. When I started riding an e-cycle to work, I reached well before time, organised my tasks for the day and greeted everyone with a smiling face! No more chaos or disgruntled looks from my manager – it was life-changing.
2. It is cost-effective
Nowadays it is extremely tough to get a cab or an auto during peak-office hours, let alone getting them at nominal prices. A 5 km to-and-fro trip to work would cost me anywhere around Rs. 250 – Rs 300 in an auto – when multiplied by 5 days a week and 4 weeks a month, it would be an understatement to say that it's expensive because it's nothing short of exorbitant! E-cycles are the perfect way to save money, they don't burn a hole in your pocket and are the cheapest commute one could think of. They do not need fuel or fancy engines to operate, their durable batteries will ensure your wallet doesn't cry and in turn, you remain happy.
3. It is hassle-free
E-cycles do not require huge parking spaces, they are convenient to ride, store and operate, making them perfect for everyone. Riding an e-cycle is easy, there are no petrol pump trips that you have to make or struggle for parking space in your office – they are the epitome of flexibility and convenience. To add to it, there is no expensive maintenance required, they are as unsophisticated in their operation as they can get. Therefore, riding an e-cycle to work makes your ride a comfortable and joyous one.
4. It keeps me fit
Everyone is busy leading such busy lives that health and fitness come last to their mind and even if they want to prioritise it, they have to go out of their way to be fit. Waking up at 6 am to hit the gym before work or to take out time from one's busy schedule to go for a run, is extremely tough and eventually leads to being inconsistent with one's fitness efforts. To my good luck, ever since I started riding an e-cycle to work every day, I have felt healthier and fitter, both physically and mentally. I start my day on a healthy note and end it on the same, all thanks to the e-cycle. They are perfect for everyone who is looking to become a healthier and happier version of themselves each day, without having to take out extra time for the same.
Riding an electric cycle to work was the best thing that has ever happened to me; I have not only saved time and money but I have also become a healthier version of myself. There's much less dependency, much less chaos and much more organisation and time for things I want to plan and do at work. Who knows, maybe I am in for an appraisal soon!
Why Virtus Motors?
If you want to make your life as easy as I did, make e-cycles your go-to and what better than Virtus Motors in giving you the right kind of comfort, quality, safety and variety? Ride to work in style with our best-in-class electric cycles that will turn your life around, quite literally.